Spending Memorial Day at Fort Sumter where the Civil War began reminded me that the first celebrations of Memorial Day, originally called Decoration Day occurred shortly after at the end of the War, and one of the most remarkable was here in Charleston.
Late in the war Union prisoners were held on the infield of the race track at the Charleston Jockey Club. Over 200 died during the time and were buried in a mass grave behind the grandstands.
Slaves freed when Charleston fell remained in the city and for unknown reasons (which I choose to believe was humanity), the ex-slaves exhumed the mass grave and re-buried the bodies in a new cemetery inscribed with the words: "Martyrs of the Race Course."
On May 1, 1865 ten-thousand Charleston residents marched around the race track with flowers while singing "John Brown's Body," and then read the names of the "Martyrs of the Race Course." This event was lost in history until discovered in 1996 by David Blight, a professor of American History at Yale University. Blight writes, "It's the fact that this occurred in Charleston at a cemetery site for the Union dead, in a city where the Civil war had begun, and that it was organized and done by African American former slaves is what gives it such poignancy."
Over the next decade Decoration Day was informally celebrated in April and May in numerous cities throughout the country.
John A. "Black Jack" Logan was an officer in the Mexican-American war, served in the U.S. House of Representatives, volunteered as Union officer and fought battles under Grant at Fort Donelson, Corinth and Vicksburg (where my great-grandfather was fighting for the Confederates!). He reached rank of Major General before returning to the House of Representatives, then was elected three times as U.S. Senator from Illinois. In his spare time he wrote two books on the Civil War.
In 1871, while also serving in Congress, he was Commander-in-Chief of the Grand Army of the Republic, a Civil War Veteran's organization, and from this position he led the successful campaign to make Decoration Day a national holiday celebrated on the last Monday in May.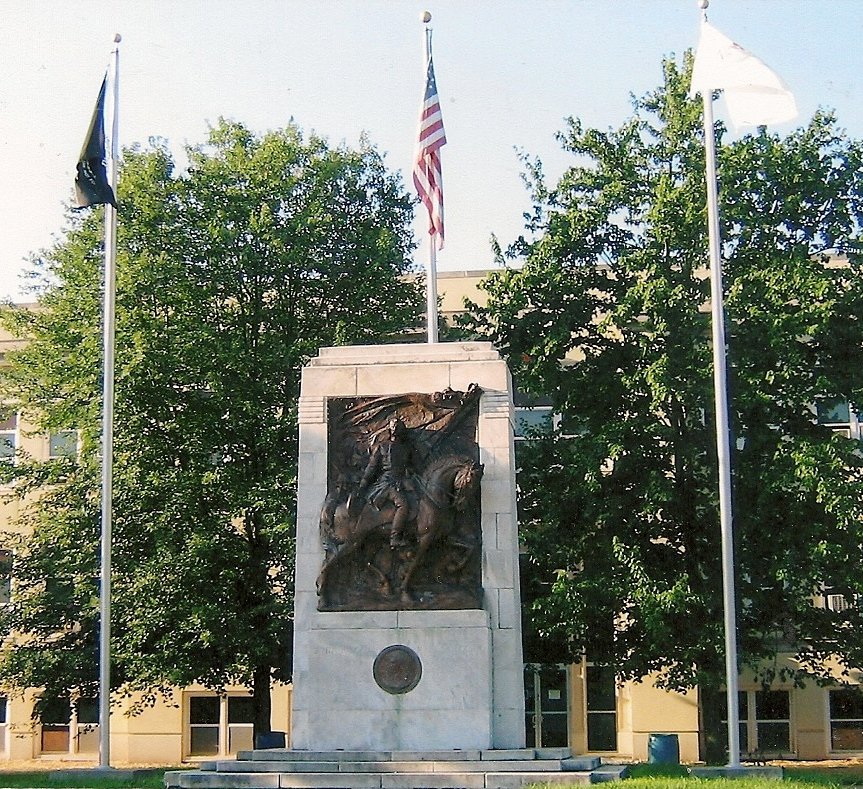 And now Memorial Day comes home… John A. Logan was born less than a mile from where I was (only 120 years earlier!). When I was in high school, I often ate lunch and talked to friends while sitting on the steps of the smallest state park in Illinois –the Logan statue in front of the high school (now the middle school) entrance.
My prevailing thought on this Memorial day is "America has forgotten so much."