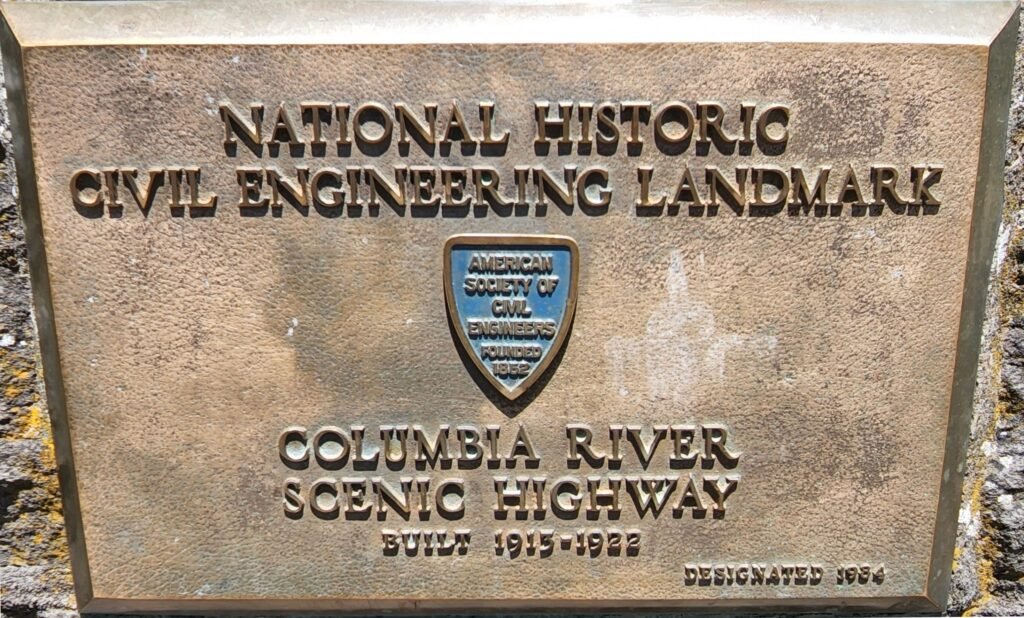 I started this latest (Summer, 2022) trip west by crossing from Iowa to Nebraska on US Highway 30. At that point it is also the Lincoln Highway route. I followed US-30 / Lincoln Highway to west of Laramie, Wyoming where I turned south to visit some of the National Parks in the Great Circle. When I rejoined the Lincoln Highway in Utah, it follows US-50 to Sacramento and on to San Francisco.
US-30 continues to the northwest, roughly along the same route as Interstate 84 to Portland and then ends at the ocean at Astoria Oregon. So as I arrived in Portland I finished this trip the way it began, on US-30. Here as it passes through the Columbia River Gorge it is called the Columbia River Scenic Highway, and is designated as a historic landmark.
The Columbia River Scenic Highway was conceived and built by Samuel Lancaster between 1915 and 1922 as a scenic highway, with windowed tunnels, steep grades and switchbacks in the image of Switzerland's Axenstrasse. Cost was secondary to creating views. The highway ascends from the riverside to more than 700 feet above it at Crown Point and then descends back to the riverside and Interstate 84. It passes by several of the waterfalls flowing out of the Cascades to the Columbia. The most famous, Multnomah Falls, is a short walk from the car park past the lodge. Horsetail falls crashes down right by the highway.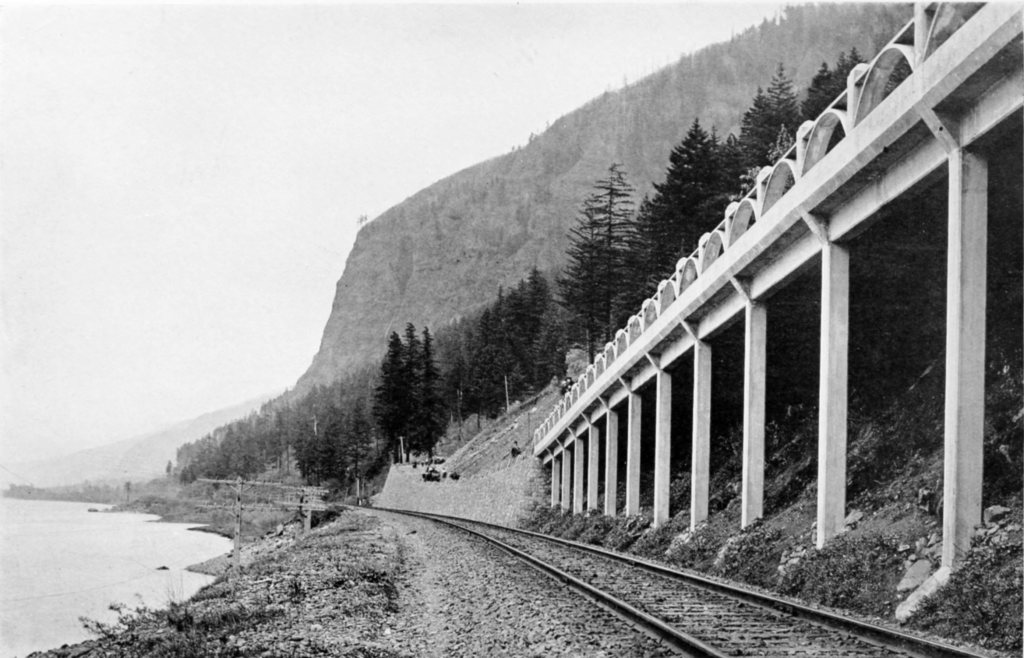 Much of US-30 hangs on the side of the gorge wall. The uphill lane is on a ledge of the cliff, but the downhill lane is supported on pillars set into the cliff many feet below the roadway. Think of it as half of a bridge. Some of the bridges were designed by Oregon's famous bridge engineer, Conde McCullough (more about him some day).
Mr. Lancaster built the first section of the highway on the Washington side of the river near Maryville (See the Stonehenge post), but the state refused him permission and right-of-way for the route westbound, so he took his plan to Oregon. This was probably a bad decision for Washington. Because of the highway development on the Oregon side came quickly, and was finally the route for Interstate 84, and even more development and community.
Vista House was built on Crown Point in 1918 as a rest stop "observatory" on the Columbia River Highway. It is a magnificent sight on the bluff over the Columbia. https://vistahouse.com/