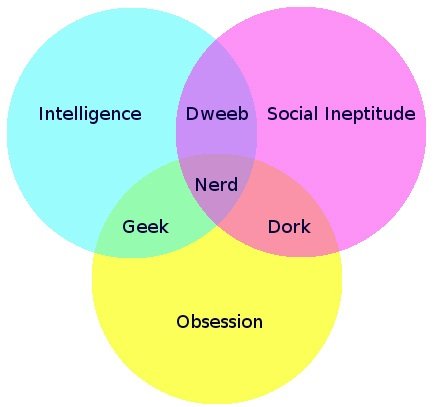 This beautiful diagram is best definition I have found those of us who are more complex than ordinary folk. Not entirely complementary, but accurate.
If a picture is 1,000 words, then a well-crafted diagram is 10 times that.
In November, 2010 BBC Four aired a 6 part series titled "The Beauty of Diagrams". In the series, beginning with the Vitruvian Man, mathematician Marcus du Sautoy explains how and why pictures really do serve a thousand or more words. It is currently available on BBC's iPlayer, and possibly on internet repositories like Netflix.
/r